Loftus Bradford is a selective, boutique executive search firm based in Barcelona. We are in the matchmaking business: we select clients who can offer a strong employment value proposition to our network of top talents. We then help our clients develop talent pipelines so that they can be proactive in their talent planning, rather than being reactive to unplanned succession changes. We also act as career counselors to our diverse, international network of top talent in order to help them reach their full potential.
Meet the team that makes it all happen.
To unlock all our stakeholders' potential.
Employees
Candidates
Clients
Partners
Shareholders
Loftus Bradford's core values form the pillars of our organisation.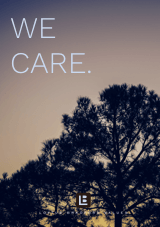 We are committed to the long term well-being of all our stakeholders. Empathy, loyalty, respect, commitment and hard work are integral to succeed.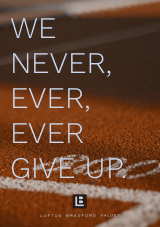 This isn't rocket science, but it does take a lot of smart and hard work, either/or is not enough. We are resilient, and succeed where others do not.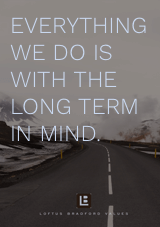 Our brand is an 86% retention ratio over 7 years. Strong, sustainable, profitable growth for all stakeholders – our clients, candidates and team.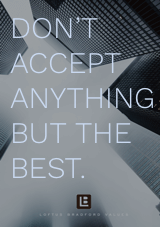 We operate in a virtuous circle of excellence – our clients, candidates and team. We've set the bar high and we need to keep it high.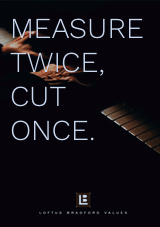 We deliver fast, but we never compromise on quality. We play in a coach-led, player-driven, continuous improvement arena.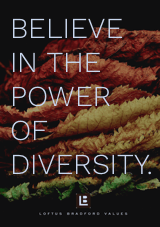 Diversity means growth. Diverse and inclusive organizations are better and healthier places to work, are fun to partner with and deliver higher returns to shareholders.