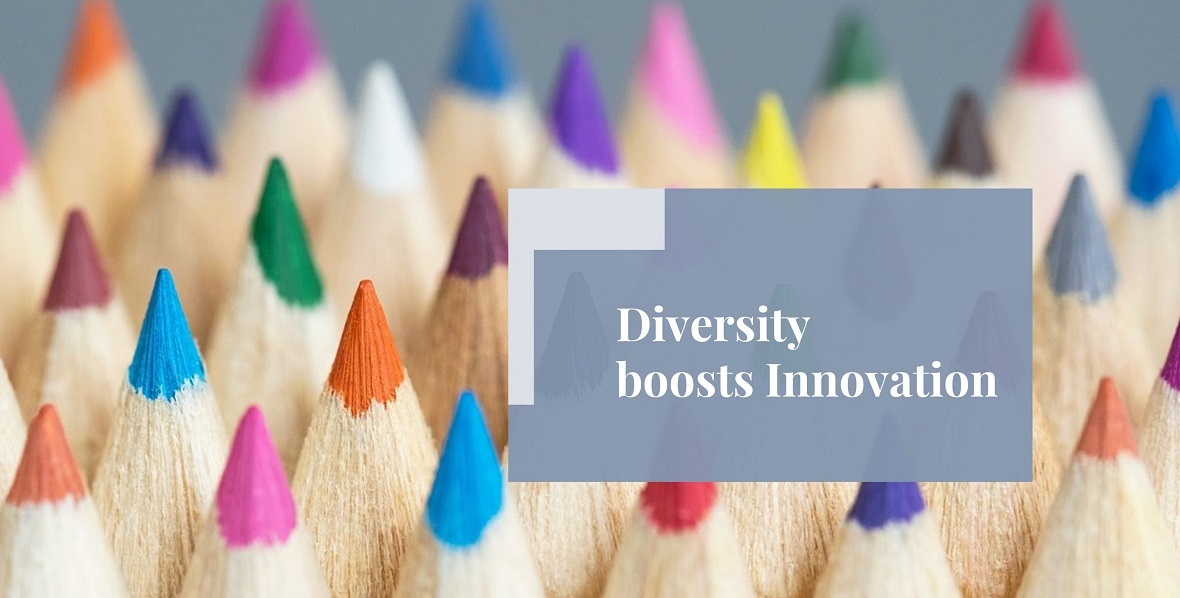 Diversity boosts innovation
Diversity, broadly understood, is one of the main drivers of innovation in organizations.
Different cultural backgrounds, different ways of thinking, different life experiences and different conceptions of business culture bring multiple benefits to innovative dynamics.
Diversity from a comprehensive perspective: Innovation by all
The organizations that best understand the importance of Diversity are those that do not only contemplate it from a gender perspective.
According to various studies, leaders of state of the art companies, assume that the momentum of Diversity and the momentum of innovation are part of the same effort. And they are committed to promoting innovation by involving large groups of professionals that represent all levels and operational areas.
This Innovation By All model is a much more effective formula than traditional Think Tanks that entrust the responsibility of innovating to a small group of specialized professionals.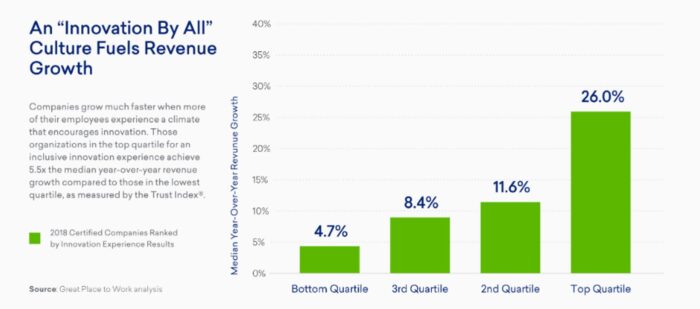 Companies that most enhance Diversity, Multiculturalism and Innovation ensure that there is a direct correlation between the involvement of employees in the search for new ideas and the improvement in business results.
The ROI of Diversity & Innovation
A Boston Consulting Group study of more than 1,700 companies around the world shows that Diversity increases the capacity for innovation by expanding the range of a company's ideas and options, leading to better financial performance.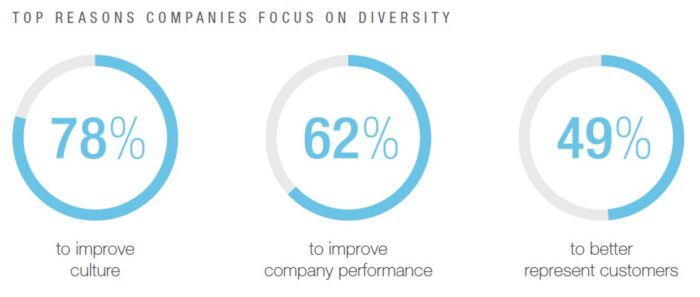 Diverse teams solved complex tasks better, revealing more creativity than homogeneous groups.
Diversity and Innovation best practices (by tapping the knowledge and experiences of multicultural employees) reach higher revenue targets 46% more often, and launch new products and services 47% more often, compared with similar companies.
Hiring employees who match the Diversity of consumers nationalities pays off in customer loyalty.
European companies with gender diversity at management level obtained an over 15% higher performance rate in their stock compared with low diversity competitors.
Research conducted on more than 500 U.S. big companies, each 1% increase in Diversity led to a 3% increase in sales revenue.
A diverse workforce brings unique perspectives, observations, insights and skills, all of which boost innovation and ultimately affect a company's bottom line.