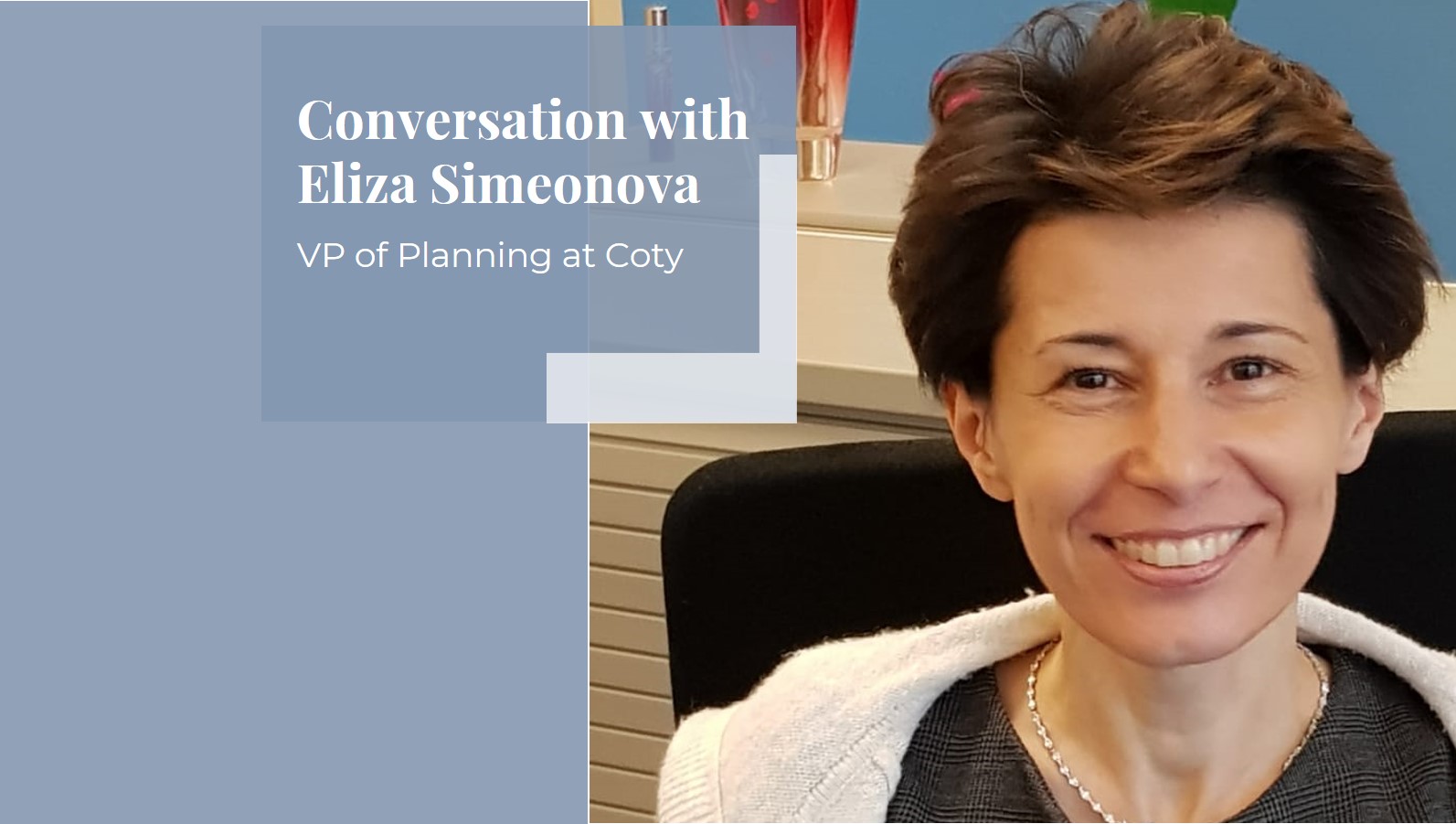 How can women balance personal and professional life with Eliza Simeonova [Podcast]
Diversity matters
Diversity is a key agenda for society and the corporate world right now. The gap continues to be huge, where only 25 women hold CEO positions on the Fortune 500 companies list.
The percentage of roles held by women steadily decreases at every seniority level along the career path. For example, at entry level, representation is almost equal with 52% of positions held by men and 48% by women. However, by managerial level, the number of positions held by women drops by 11% and the decline continues from there.
Conversation with Eliza Simeonova
We want to discuss how women can go up the corporate ladder while balancing their personal and professional life. We have a very successful female executive joining us, Eliza Simeonova, the VP of Planning at Coty. She has previously worked at Procter & Gamble for Duracell, in senior-level supply chain strategic leadership roles. Eliza worked in Germany and the United States. She now lives in Switzerland with her husband and two children.
Listen to the conversation with Eliza in our podcast:
You can read the complete transcript by clicking here
Do what you love, put your heart and soul into it. That's how I approach my work.
In the end, everything in life comes and goes. After all, I want to be able to look back on any situation and be able to say that I did the right thing, and I haven't twisted myself, no matter what the outcome was. We have levels and titles, but that doesn't mean anything if we don't have our pride and our principles.

Eliza Simeonova. VP of Planning at Coty.