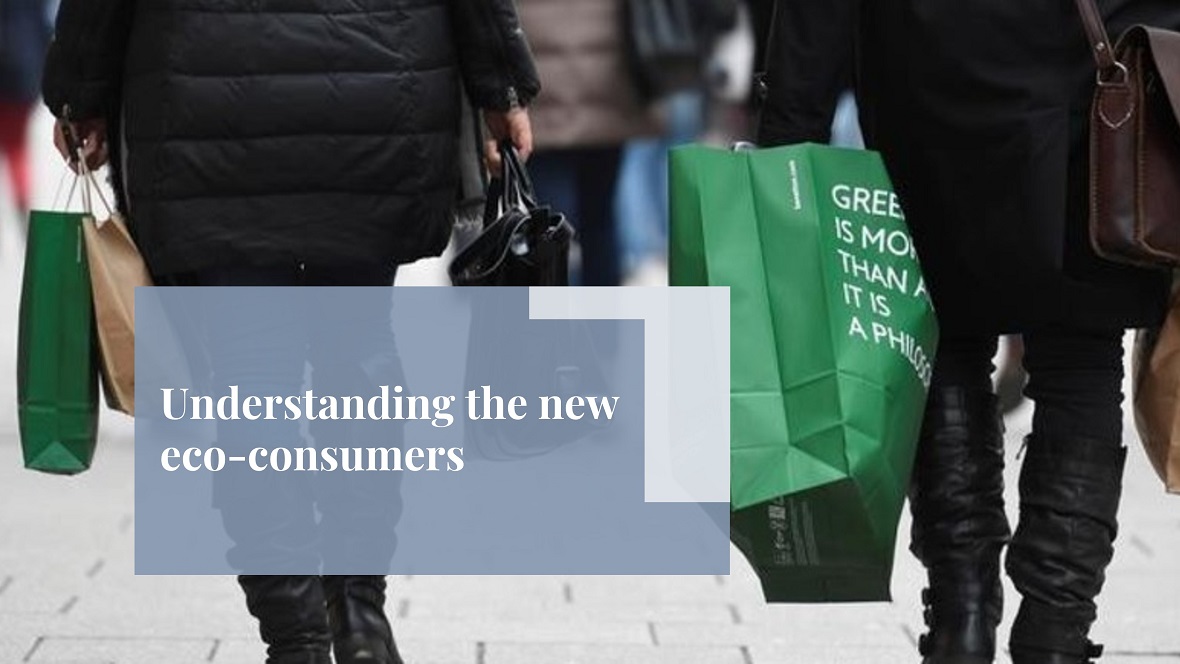 Understanding the new eco consumers
Consumers are increasingly aware of the environmental significance of their purchasing decisions. In the case of the fashion industry, the new "eco-consumers" are the target of new business models that are transforming the sector.
The eco-consumer wants a better world
Sustainability is no longer a trend; it is part of the collective consciousness. The eco-consumer wants products that help to build a better world, contribute to eradicating inequality and promote the development of the communities in which they are manufactured.
The textile industry is one of the most polluting. The manufacture of tissues, in all phases of the supply chain, consumes a large volume of natural resources and generates waste harmful to the environment.
International organizations, such as the World Economic Forum, call on young people from all over the world to change their consumption habits following these 5 steps:
1: Ask #whomademyclothes – demand more transparency from your favourite brand 
2: Assess Your Closet – know and treasure what you own 
3: Wash Smart – wash cool, use eco-detergent, air dry 
4: Upcycle, Repair and Share – make each piece last 
5: Shop Less and Buy Well – when you buy, buy second-hand, ethical, organic and only items you love and that will last. 
Driving new business models
In this context, new business models appear that change the traditional rules of the game in the commercial chain of the fashion industry.
The most significant is Direct-to-Consumer, which proposes a direct relationship between the manufacturer and the consumer and represents a major disruption in the Retail sector.
Fashion brands, both the giants of the sector and emerging competitors, seek differentiation by developing innovative Omnichannel strategies and building storytelling in which sustainability is the central axis of the messages.
According to recent studies on consumption habits in sustainable fashion, these are the factors with the greatest weight in purchasing decisions:
Clearly label clothes that are made in sustainable ways
Offer discounts on clothing ranges that are more sustainable
Do more to advertise and promote clothing that is made in sustainable ways
Allow online shoppers to trade-in their used clothes for discounts on new items
Automatically show people more sustainable alternatives to the items they are viewing online
The eco-consumers chooses ethical brands
The fashion industry focuses its efforts on responding to market demands, promoting innovation, both in raw materials and in manufacturing processes ( source video: Ellen Macarthur foundation).
In addition to the improvement of industrial processes, there are other keys to the sustainable transformation of the sector:
Diversity, equality, and inclusion in all links of the supply chain
Constant and direct relationship with the consumer through all possible points of contact
Aid programs for the territories where the raw materials are produced
The new eco-consumers value the advances towards a more sustainable fashion, but they expect the brands to continue striving.